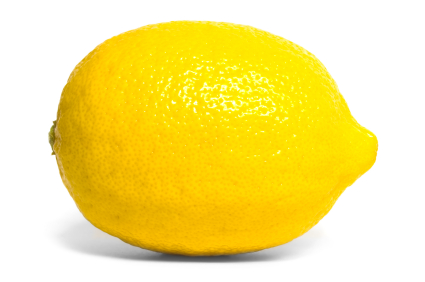 Lemons are delicious in baking, and when I was creating new paleo recipes, I decided to try out something I had been kicking around: lemon poppy seed muffins. There is a bit of a backstory to this, though. I spent a lot of hours in the kitchen testing and trying out new things. There were a lot of failed starts, and some versions that while my roommates enjoyed, weren't up to my standards. I finally created a version I was proud of and reminded me of the ones my mother used to make.
I used some substitutes to help with the texture. I used coconut flour to create the fluffy, moist texture you get in bakeries. I used real, fresh lemon juice (so much better than artificial sweeteners!) and of course, I added in poppy seeds which adds a delicious crunch that doesn't conflict with the other flavours. I've been having one each morning with my coffee and other breakfast.
Best of all, these are perfect for guests, because they take so little time to create. Just throw all of the ingredients into the food processor, and you have batter that is ready within a few minutes.
Number of muffins created: 8
Ingredients
Quater cup of honey
Four eggs
Quater of a cup of melted coconut oil
Zest of one lemon
One teaspoon of vanilla extract
Half a teaspoon of baking soda
Three tablespoons of lemon juice
One tablespood of poppy seeds
One eighth of teaspoon of salt
One third a cup of coconut flour
Instructions
Step one: preheat your oven to 350 degrees.
Step two: while waiting for the oven, take out a muffin tin and grease or line it (I recommend you don't use olive oil as it leaves an after taste on the muffins)
Step three: take out the food processor, and grind up all of the ingredients – EXCEPT for the poppy seeds. Process until they are well combined.
Step four: once all of the ingredients are well combined, take your poppy seeds and pulse them in.
Step five: pour the mixture into the muffin tins. Fill about half way, as they will rise and you don't want them to spill.
Step six: bake them until they are tasty and golden brown. To test if they are ready, take a toothpick and insert it into the center. If it is ready, it will come out clean.
Step seven: take the muffins out, and cool until they are no longer hot to rouch on a wire rack.